Games are the best way of enjoyment. They help in increasing the concentration power. Some games are like drugs they addict people towards them. Once you started to play you never end up until you finish all the levels, so here we bring such kind of game for you i.e. Frizzle Fraz.
In this game you have to collect all the keys to unlock the door so that you can enter the next level. You have to collect small Frizzles to rescue them. While going through the way you will face many interruptions. To destroy them, you have to jump on the enemy's head. There are several things to gain the points and few things that will reduce your points and destroy your Frizzle. You need to be protective from all the enemies and interruptions, which will lead to failure/losing life. This game "Frizzle Fraz" is easy to play and user-friendly.
How to play: Use the arrow keys to move the Frizzle. You need to collect the keys and other frizzles coming on the way to the door going to the next level. Protect the Frizzle from bad guys you can't destroy these guys by jumping on them.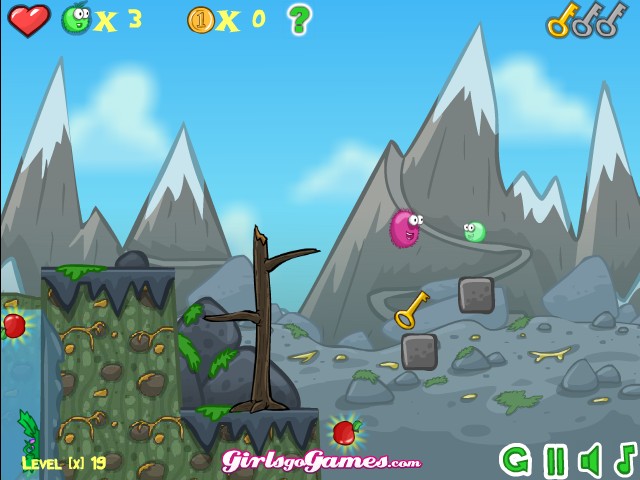 https://www.youtube.com/watch?v=sWNj0fCo0RU